ELECTROLOYSM - Hard chrome impregnation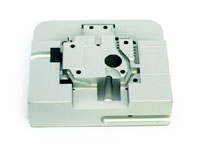 Our ELECTROLOYSM process, which is a quality hard chrome impregnation process, features excellent wear resistant capabilities, as well as high corrosion protection and minimal edge build-up characteristics. This process is also referred to as thin dense chromium plating. A satin appearance is the result of this process. Widely used in all applications that require extra performance, ELECTROLOYSM can be used on all tool steel alloys and tungsten carbide.
Properties: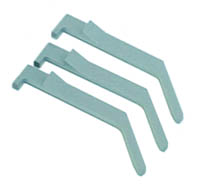 Lubricity. Enhances the ability for oil to be retained in tiny micro-depressions created by this process. ELECTROLOYSM lengthens the service life of fixtures, punches, and tooling by protecting against galling and other symptoms of friction.
Cosmetic. ELECTROLOYSM often disguises unsightly repairs such as welds, nickel build-up, etc.
Hardness. 68-72 Rc.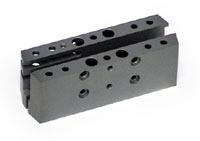 Size change. Minimum size change that could occur would be less than twenty millionths (.000020) of an inch and on heavier applications, two tenths (.0002) of an inch without distortion.