Selective Sulfamate Nickel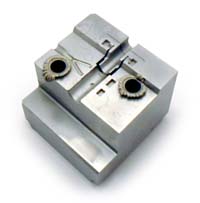 Selective sulfamate nickel plating is offered as an alternative to time consuming and often expensive duplication of mold and tooling components that are out of tolerance due to production wear or mismachining. This type of Nickel is readily machineable and deposit thickness is almost unlimited in certain applications. Nickel has the inherent quality of plating into corners and deep recesses, which makes this process a very economical and functional choice in these applications.
Properties: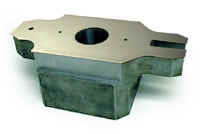 Faster plating rate. Most repair jobs turned around in 24 hours or sooner.
Very machinable.
Will not damage substrate.
Will flow into recesses. Advantage over other processes that use conforming anodes.